Have you ever need a photo to use for a project, online post, LinkedIn Headline, or some other marketing need? For those that are looking for photos to use in their projects at no cost (free), I am providing my collection of photos to you.
If you need photos for projects or other marketing needs, please feel free to use the photos that are listed on my website (here) or my Flickr account here. You can also view my photos on Wikimedia Commons here.
Creative Commons Licensed Photos
All of my images are licensed under one of the Creative Commons licenses that are recommended by Wikimedia Commons or Flickr for commercial use. The only thing that you have to do when using one of my photos is to attribute it to me and place a link to one of my websites, as mentioned in the description for the photo. That means that you can use my photos for commercial use and you just have to mention me with a link to the website listed.
Please be sure to read the Creative Commons license that is provided for each photo. Some of them are under the Attribution Share a Like license.
If you have a special need or request for one of my photos, please feel free to contact me.
Photo Updates
I will be adding more photos to Flickr and will announce updates on my Twitter and LinkedIn accounts. The updates will be featured here also.
Thank you for visiting my site.
Photo Example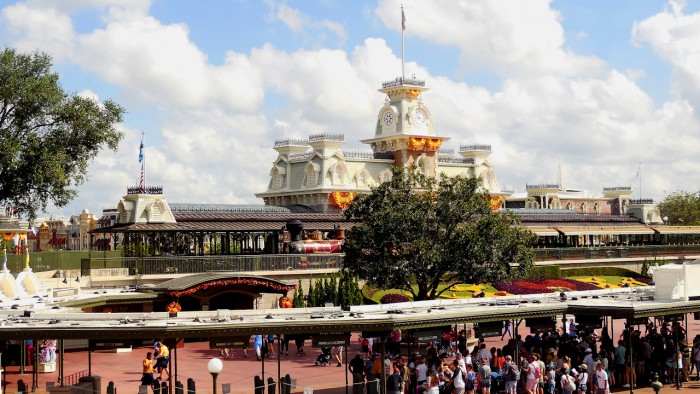 Above is a photo of the Magic Kingdom Entrance fron the Monorail Station in Walt Disney World. You can view the photo on Flickr here. The photo is released under the Creative Commons Attribution 2.0 Generic (CC BY 2.0) license. Please attribute the photo as David Aughinbaugh II - NavFile with a link to the NavFile site: https://www.navfile.com