Last month on April 25th, 2018, Ford Motor Company announced that it would be ending production of a significant portion of its car or sedan lineup for the United States and North America market. Ford plans on stopping production of the Fiesta, Focus, Fusion, and Taurus cars. The Mustang and the new Focus Active would be the only "cars" that will remain in production over the next few years. As part of this transition, the company plans on focusing on only crossovers, sport utility vehicles (SUVs), and trucks. More information on the company's plans can be found on the Ford website here (PDF).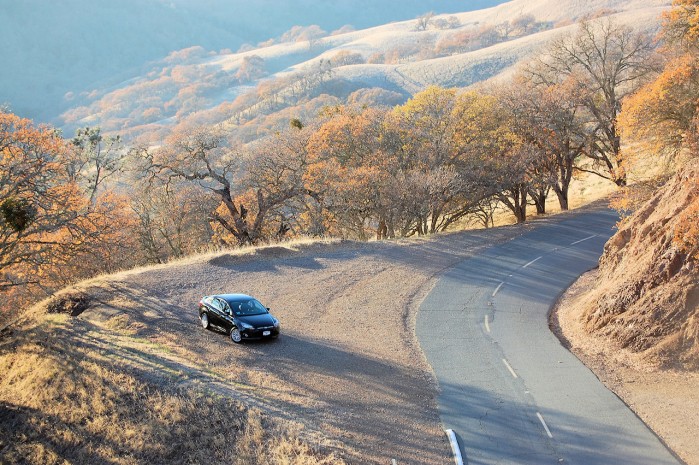 Above 2014 Ford Focus Titanium Sedan Photo on a Mountain Curve by David Aughinbaugh II
This is an important development that may be signaling a significant shift in the auto industry and the overall U.S. economy. To have an automaker practically shut down its car lineup, as Ford plans on doing, is a major development that should not be overlooked. In addition, Ford's other vehicle platforms are not doing well.
For April 2018, Ford's truck lineup was the only platform to show an increase in sales when compared to April 2017. Ford trucks registered a 0.9 percent increase in sales. I would actually consider a 0.9 percent increase to mean that sales were actually flat when compared to last year's quarter. Even the Mustang, which Ford is keeping, saw its sales drop 11.6 percent compared to April 2017 and is down 13.9 percent compared to last year's year-to-date sales. The fact that Ford's overall vehicle sales are not growing anymore is another concern.
Ford's decision to end vehicle production for several of its cars is an indicator of what is actually occurring in the US economy at this moment.
In the future, EngineMark, an automotive research site that I am involved with, will have some commentary on topic surrounding the automobile industry.