On the FlyRadius website, I wrote an article about California Pacific Airlines' recent closure and what the airline can do to get itself back in the air. The airline announced at the end of last month that it would temporarily end flights because of a lack of pilots to fly their aircraft. Over the past couple of weeks, it has been reported that the airline was behind on payments to airports. In addition, the company ended its Essential Air Service flights in the Midwest. Within the past few days, the airline notified the Department of Transportation that it would no longer be able to operate Essential Air Service flights to communities in the Midwest.
California Pacific Airlines is in a tough situation. A pilot shortage combined with what looks like a bumpy start seems to have grounded the airline. In my article on FlyRadius, I go over what they can do to achieve greater success with air travelers. Some of my ideas include that the company should obtain enough capital to support quality operations and change its route network to a hub-based system where it could attract more passengers. You can read about my recommendations and analysis here.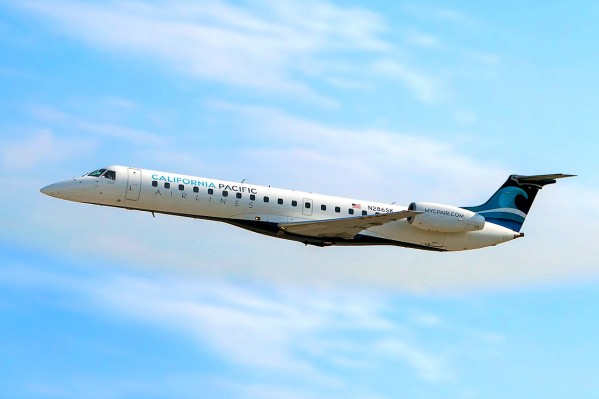 Above California Pacific Airlines Embraer ERJ-145 photo by Ryan DiVita on Wikimedia Commons and Modifed by FlyRadius. The photo is released under a Creative Commons Attribution-Share Alike 4.0 International license.