If you have been searching for a flight for this summer's travel season, you may have come across unbelievable prices. A few days before I posted this article, I was searching for a roundtrip flight from Orlando International Airport (MCO) to San Francisco International Airport (SFO) for a 3 night stay. What I found was simply unbelievable. For the month of June 2022, the lowest priced roundtrip ticket was over $600. What was even more unbelievable was that United's and Alaska Air's nonstop flights were going for over $1,000 on most days in June. The cheapest nonstop flight was $818 on Alaska.
The large increase in prices were confirmed by the U.S. BLS' monthly Consumer Price Index, which showed that airfares had increased by 18.6% from March to April. That was the largest month-to-month increase ever recorded by the BLS. Year-over-year, airfares increased by 33.3%.
It is likely that the next CPI report will show continued increases in prices.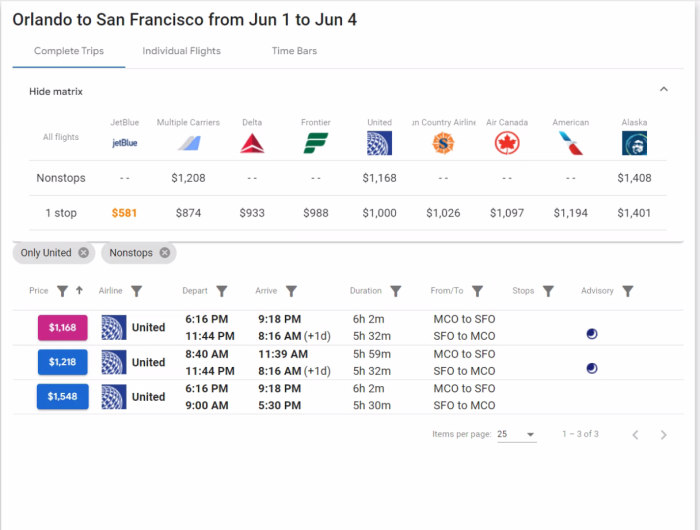 BLS data from this MarketWatch article