If you are a fan of baseball, you will be happy to learn that David is a baseball fan. Baseball is David Aughinbaugh II's favorite sport and he enjoys playing and watching the game. An occasional attendee and frequent watcher of Major League Baseball (MLB) and Minor League Baseball (MiLB) games, he is a fan of the game.
David plans to help the game with advise and analysis on how to improve performance and operations. Using energy alignment strategies with visual and research analysis, David looks to help organizations, teams, and players win in all aspects of the game, while ensuring business success.
In the feature David will be posting information and research regarding the Baseball industry.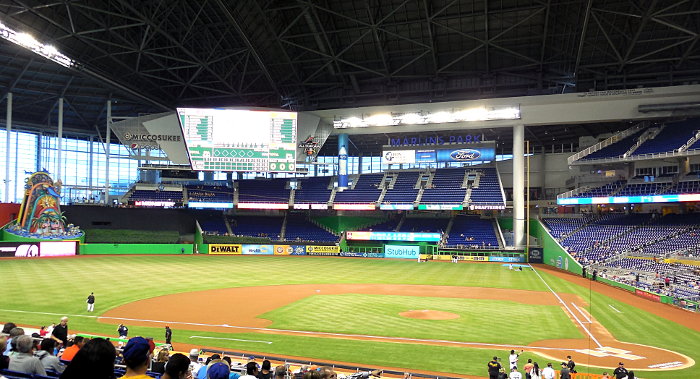 Above: Marlins Park, Miami, Florida - 2017 Season